Unlocking Productivity With Microsoft 365
Businesses face the constant challenge of staying competitive and efficient.
Leveraging the right technology can make all the difference, and at Focus Technology, we firmly believe that Microsoft 365 is the cornerstone of success.
Section 1: The Microsoft 365 Ecosystem
Before we dive into the details of why Microsoft 365 is crucial for modern businesses, let's get a comprehensive overview of the ecosystem it encompasses. Microsoft 365 is not just an email platform; it's a comprehensive toolkit designed to enhance productivity, streamline communication, and bolster security.
Here's an overview of the Microsoft 365 Ecosystem:
Microsoft Office Applications:

Word: A word processing application for creating and editing documents.
Excel: A spreadsheet application for managing and analysing data.
PowerPoint: A presentation application for creating slideshows and presentations.
Outlook: An email client and personal information manager for email, calendar, and contacts.
OneNote: A digital notebook for note-taking and organising information.
Access: A database management application (mostly for Windows).

Collaboration Tools:

Microsoft Teams: A team collaboration platform that integrates chat, video conferencing, file sharing, and more.
SharePoint: A web-based platform for document management, content sharing, and collaboration.
OneDrive: A cloud storage service for storing and sharing files and documents.
Yammer: An enterprise social networking platform for communication and collaboration.

Communication Tools:

Microsoft Outlook: Used for email communication and scheduling meetings.
Exchange Online: The cloud-hosted version of Microsoft Exchange for email, calendars, and contacts.
Microsoft Kaizala: A mobile messaging app for large group communication.

Security and Compliance:

Microsoft Defender: A suite of security tools for protecting against malware, viruses, and cyber threats.
Azure Information Protection: Helps classify, label, and protect sensitive data.
Microsoft Intune: Mobile device management (MDM) and mobile application management (MAM) for securing devices and apps.
Advanced Threat Protection: Additional security features for email and documents.

Analytics and Business Intelligence:

Power BI: A business analytics tool for visualising data and sharing insights.
MyAnalytics: Personal productivity insights and analytics.
Microsoft Forms: A tool for creating surveys and quizzes.

Business Apps and Services:

Microsoft Dynamics 365: A suite of business applications for customer relationship management (CRM) and enterprise resource planning (ERP).
Power Platform: A set of tools for building custom business applications and automating workflows.

Developer Tools:

Microsoft Graph API: Allows developers to access and integrate data and services across the Microsoft 365 ecosystem.
Power Apps: Low-code/no-code development platform for building custom apps.

Education and Learning:

Microsoft Education: Tools and resources for educators and students, including Microsoft Teams for Education and OneNote Class Notebook.

Industry Solutions:

Microsoft 365 offers industry-specific solutions for various sectors, including healthcare, finance, government, and more.

Subscription Plans:

Microsoft 365 is available in various subscription plans tailored for individuals, businesses, and enterprises, with different features and pricing.
Microsoft 365 is designed to enhance productivity, collaboration, and communication while providing robust security and compliance features. It's a versatile ecosystem suitable for both personal and professional use. The services and features may evolve over time, so it's important to check Microsoft's official website for the latest information and offerings.
1.1 Beyond Email
Microsoft 365 is more than just an email solution; it's a suite of interconnected apps and services.
Includes popular apps like Word, Excel, PowerPoint, Teams, SharePoint, and more.
1.2. Seamless Collaboration and Communication
Encourages real-time collaboration, fostering teamwork and efficiency.
Teams: The hub for teamwork, combining chat, meetings, file storage, and application integration.
1.3. Enhanced Security and Compliance
Microsoft 365 offers robust security features, including threat protection and data loss prevention.
Compliance tools help businesses meet industry regulations and standards.
Section 2: The Facts and Figures Behind Microsoft 365
To truly appreciate the importance of Microsoft 365, let's explore some compelling facts and figures that underline its significance in the business world.
2.1. Widespread Adoption
Over

258

million monthly active users worldwide as of 2023.
Trusted by

85%

of Fortune 500 companies.
2.2. Cloud Power
Microsoft 365 operates on the cloud, ensuring accessibility from anywhere.
Cloud usage reduces infrastructure costs by

16-29%.
2.3. Cost Efficiency
Organisations can save up to

20-50%

on IT expenses by migrating to Microsoft 365.
Reduces the need for on-premises servers and maintenance.
2.4. Productivity Boost
Employees save an average of 30 minutes per day using Microsoft 365 tools.
Collaboration features reduce unnecessary meetings and emails.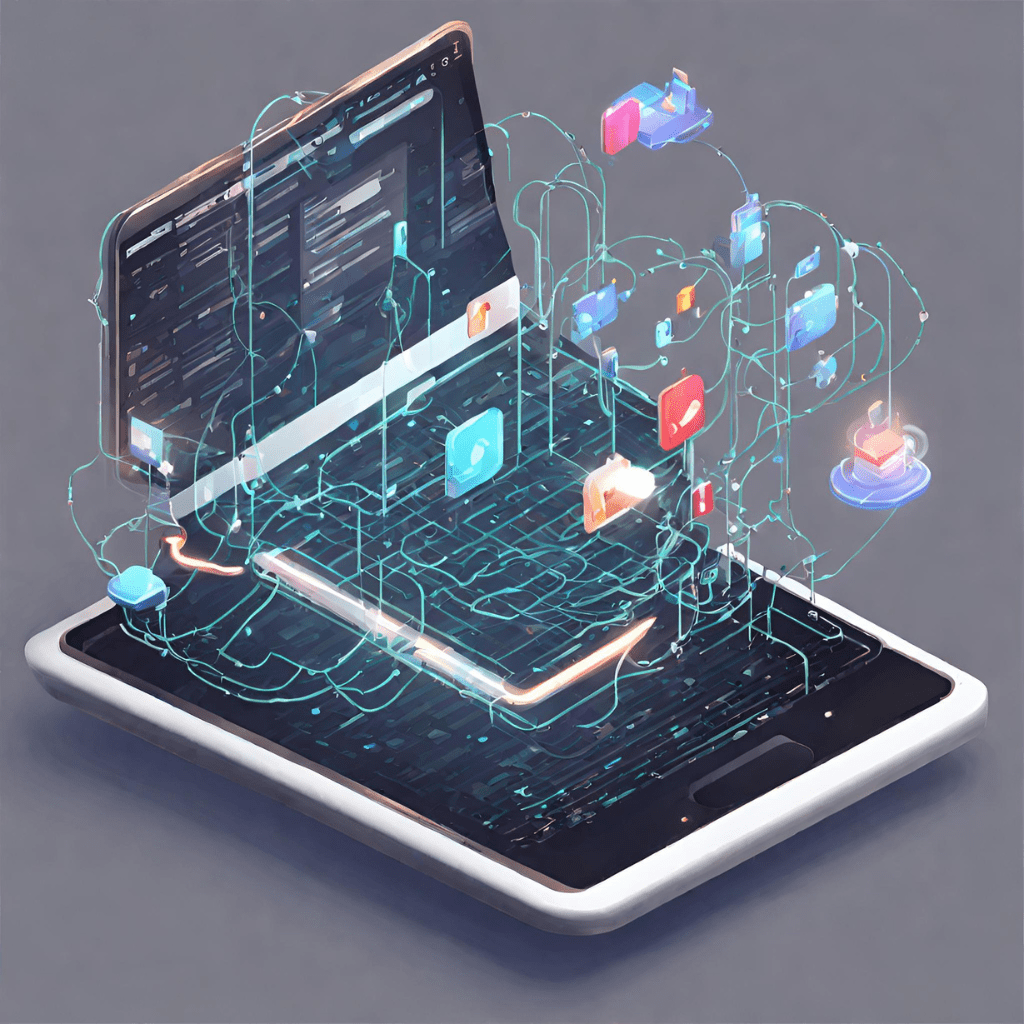 Section 3: Microsoft 365 and Business Transformation
Now, let's delve into how Microsoft 365 can transform businesses and why our expertise in harnessing its capabilities sets us apart.
3.1. Agility and Flexibility
Adapting to change is easier with Microsoft 365, allowing businesses to scale up or down as needed.
We specialise in tailoring Microsoft 365 solutions to meet unique business requirements.
3.2. Enhanced Productivity
Improved collaboration and remote work capabilities lead to increased productivity.
Our managed services ensure businesses make the most of these features.
3.3. Data-Driven Decision Making
Microsoft 365 offers powerful analytics tools, enabling data-driven decisions.
Our experts assist in extracting valuable insights from your data.
Section 4: Security and Compliance
Security is paramount in today's digital landscape, and Microsoft 365 provides a robust foundation for safeguarding your business.
4.1. Threat Protection
Microsoft 365 includes advanced threat protection against cyberattacks.
Our proactive approach ensures your business is well-guarded.
4.2. Data Loss Prevention
Prevent data leaks and secure sensitive information with Microsoft 365's DLP tools.
We help businesses implement and manage these crucial security features.
4.3. Compliance Solutions
Microsoft 365 assists in meeting industry-specific compliance regulations.
Our expertise ensures your business stays compliant without the hassle.
Section 5: Our Commitment to Microsoft 365 Excellence
We take pride in our extensive experience and expertise in Microsoft 365. Here's why you should choose us as your managed service provider:
5.1. Proven Track Record
We have successfully implemented Microsoft 365 solutions for a number of businesses in Wigan/Skelmersdale/Liverpool.
Testimonials from satisfied clients speak to our excellence.
5.2. Certified Experts
Our team comprises certified Microsoft experts with in-depth knowledge.
Continuous training ensures we stay ahead of the curve.
5.3. Tailored Solutions
We understand that one size doesn't fit all. Our solutions are tailored to your unique business needs.
Personalised service sets us apart.
5.4. 24/7 Support
Our dedicated support team is available around the clock to address your concerns.
We prioritise your business's continuity.
Microsoft 365 is not just a software suite; it's a game-changer for modern businesses.
Its comprehensive tools, cloud capabilities, cost-efficiency, and security features make it indispensable in today's digital age.
At Focus Technology, we are committed to helping businesses to leverage the full potential of Microsoft 365. With our proven track record, certified experts, and personalised solutions, we are the top choice for businesses seeking excellence in managed services.
Contact us today and embark on a journey towards unparalleled productivity and security with Microsoft 365.